April 1, 2022
Dudley's Dip Rapid, New River Gorge
Home
|
|
Dudley's Dip Rapid, New River Gorge
SELECT A RAPID BELOW
INFORMATION
RAPID NAME: Dudley's Dip
RAPID RATING: Class III
RIVER SECTION: Lower New River Gorge - Cunard To Fayette Station
So the story goes, this Class III rapid was named after WV State Senator Dudley who swallowed his "dip" tobacco while going over the steep drop of this rapid.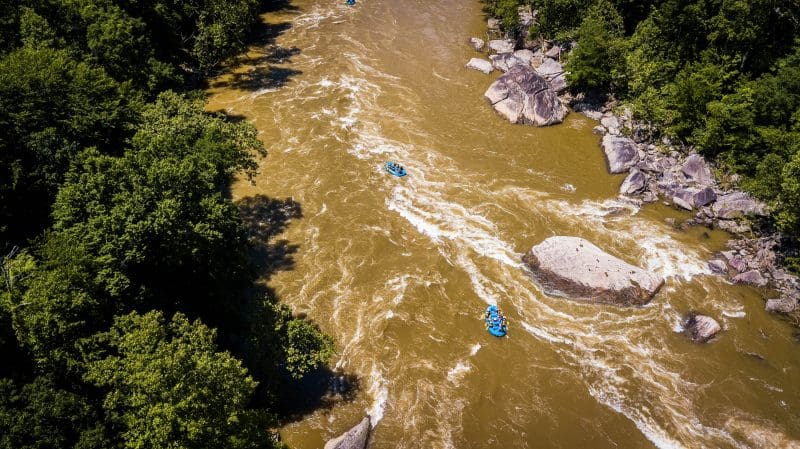 32,000-14,000cfs(12-7'), 14,000-7,500cfs(7-4') – At higher flows, the line through Dudley's Dip is basically right down the middle. The two main hazards are both large undercut rocks, one on the right bank and one on the left. These are the two largest boulders in the rapid.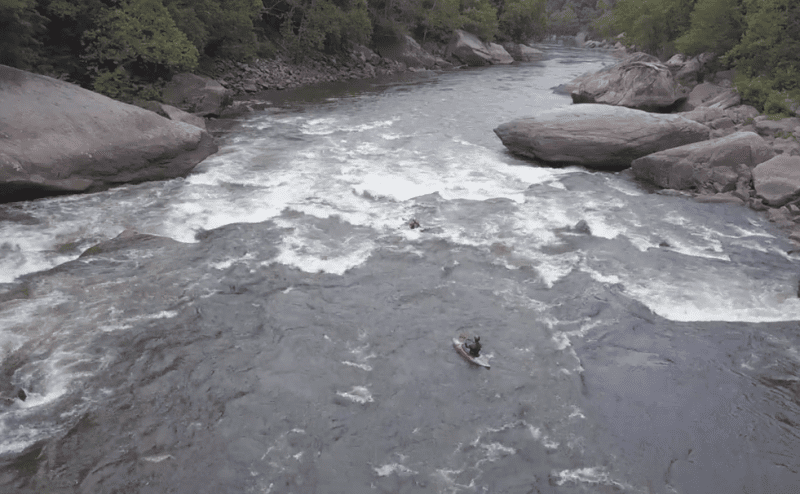 7,500-4,400cfs(4-2'),  4,400-2,400cfs(2-0') – At these mid and low flows, Dudley's Dip gets a bit trickier. In the center of the rapid, two pour-overs or "guide-ejectors," become a factor. The two main options are to split them or to maneuver left of the left ejector. The two large undercut rocks on either side of the river are still a factor and should be avoided.